3 tags
Be Stupid For Me - Chapter 11
The air was cool but our hands intertwined was warm. We didn't have to talk to understand each other, even in silence, we know. "Then what know?" Selena asked. "I think I should be the one who's supposed to ask you that." By then we've reached the park and we sat on the bench, our hands still intertwined. She was silent for a moment, obviously thinking...
3 tags
Be Stupid For Me - Chapter 10
I stared at the ceiling for awhile, trying to control my emotions, balancing out my anger. One minute my anger was gone and I blew off the next. "You know what? I'm done." I told her. "I'm tired of being your damn best friend." I didn't have to think of what to say next, I was ready to tell her everything. "I'm tired pretending that I'm...
3 tags
Be Stupid For Me - Chapter 9
During the afternoon, Demi and I were talking on our way out when Selena appeared. "Hey!" She greeted. Demi and I greeted back. "So, you and Miley, huh?" "I kinda guess so…" Demi snickered. Selena nodded slowly like she's ready to choke. Then the awkward silence began. Demi was smiling like an idiot the whole time because she enjoyed the awkward...
3 tags
Be Stupid For Me - Chapter 8
When I went to school after the date which was yesterday, I texted Demi asking if everything's set. when she replied "Yes" I went straight to Selena's locker, I saw them talking there and I called them, when they saw me, Miley came and kissed me. Everything happened so fast and on the corner of my eye, I saw Selena walk away. I wanted to chase after her, tell her, this was...
3 tags
Be Stupid For Me - Chapter 7
"Alright, Plan B." She said. "So soon?" I asked. "Yes, but only if you're up for it." "Alright, let's hear it first then I'll decide." "If you want all the guys to envy you, especially Lautner, you'd have to kiss Miley-" "What? Hell no, Demi, I don't like where this is going." "Alright,...
jonasanewstart-deactivated20111 asked: I love your rant about people bashing Nelena! Just thought I would share that!
moonlightsunshine asked: your rant about Nelena. HANDS DOWN. AMAZING. you take the words right out of my brain. Thank you. hopefully, people will start to realize that whatever they said are disrespectful and rude. Loving a couple isn't a crime even though they're over. they still live in our hearts.
5 tags
It's our fandom, post no shit about it.
Why the fuck do you people have to mess with our fandom? We get it, yes, Nelena is over. We're not stupid or clueless. WE KNOW! You don't have to waste time posting shits about how Nick J was a douche to her or how Nelena was never meant to be or that Jelena rules. Leave it alone. Nelena may be over and they may never come back again but what they had meant a lot to us, remembering...
3 tags
12 tags
3 tags
Be Stupid For Me - Chapter 6
And since I've been gone for waayy tooo loonng, Here's another chapter for all of you! :)) ____________________________ "But seriously, why is he eyeing me like that?" I asked lying in my bed. "He's jealous." Demi replied. Demi begged me to call her as soon as the date was over and as promised, I did and when I got home, she was in my room, playing my...
3 tags
Be Stupid For Me - Chapter 5
FINALLY! I'm finally not busy today so I got to write a chapter! Hope you guys like it! :)) ____________________________________________  Selena avoided me the whole day. I did not have a clue as to why, though. And Demi kept bugging me about going on a pretend date with Miley Cyrus so I agreed. She asked Miley too and she was in and said that it was about time I started making a move....
stayinginfinity asked: chapter 5. :(
3 tags
Be Stupid For Me - Chapter 4
Everyone wonders how long I could take it. how long I could stand seeing her being lied to, how long I could take seeing her in another man's arms. How long? I don't know either. All I know is that I want to be there for her every time her man isn't and I want to be there every time she cries. I don't know how long but I just want to be there. With her. Even if she will...
5 tags
Be Stupid For Me - Chapter 3
Later that day, I wanted to cancel on her, just for fun, to see how much drama she'll cause, she's like that you know, dramatic. it came from the genes, I guess, his dad is this huge actor that everybody loves but nobody knows she's his daughter, but if you were close to her, you'd see the resemblance. Mr. Gomez, was over dramatic, funny, a great dad but overly dramatic,...
stayinginfinity asked: CHAPTER 3 WHERE ARE YOU? :(
underthenameofsanders asked: your stories are really good! are you hoping to become a writer in the future? you should. :)
never-a1one asked: I love your stories! :D
And, how did you get all your followers?
3 tags
Be Stupid For Me - Chapter 2
When lunch came, everybody looked so happy the day could've been mistaken for Christmas. Except of course for Selena. She's mad at me because I told her the truth. the truth she can't take. She played with her lunch as I stared at her annoyed. I knew she wasn't going to eat again, she's going to starve herself until her boyfriend comes to her and take back what he...
sellynator asked: Just a Hollywood one. Haha but someone already joined ._. But thank you anyway!
sellynator asked: Heeeey do you want to join my roleplay as Nick Jonas? :D
I roleplay as Selena and I would reaaaaaaally love to have Nelena! Haha
3 tags
Come Back To Me - Chapter 26
"Sel I know It's hard for you but it's the truth." He said after telling me what happened again. "But, why did you think I was the one with amnesia?" I told him everything that had happened the past weeks. He listened to me and nodded a few times. "It feels real, Nick. I know I was there." "Sel, you were in an accident, it's just a...
spoonswaggingbeliebers asked: CHAPTER 26 CHAPTER 26 CHAPTER 26 SOOOOOOOOOOOOOOOOOOOOOOOOOOOOOOON ITS TOOOO INTENSE I CAN'T WAIT D:
3 tags
Be Stupid For Me - Chapter 1
I stood by my locker as I watched Selena while her boyfriend made another lame excuse to screw another girl. What a dick. I wondered why Selena hasn't realized yet that her boyfriend is not worth it. It was obvious to everyone. Everyone but her, obviously. I took a book out of my locker when their conversation was over. When I closed my locker I saw her next to me. "He canceled on me." "Really? I...
3 tags
"Be Stupid For Me" New story teaser!
"Selena, I know I'm not some cool guy like your boyfriend but there's something in me that he will never, not in a million years, have to offer you." I said desperately "I love you. He doesn't. If ever you want to be stupid, Be stupid for me, will you? Not for him, not for another guys, not for anyone else." Here's the teaser of my new series! :)) 
stayinginfinity asked: PLEASE POST CHAPTER 26. :) ASAP. :)
bellemarch asked: i love your story honestly! just start reading it keep going :)
breelici0us asked: so amazing. im loving these stories. please please please. write a new one NOOOWWW.(((: a looooong one too. :D
3 tags
Come Back To Me - Chapter 25
"Selena, we're not playing any tricks on you, we have no idea what you're talking about, do you want us to bring you to the doctor again?" Nick asked "No, I just want to talk to Demi!" I said and ran away, then I suddenly realized what Nick said "Do you want us to bring you to the doctor again?" Again.Why was I in the hospital? I ran to Demi's...
spoonswaggingbeliebers asked: OMGG ITS GETTING SOOOOO GOOOD, POST THE NEXT CHAPTER SOOOOOOOOOON !
3 tags
Come Back To Me - Chapter 24
Joe and I hanged out more and more as days passed by and we got closer by the minute, Nick still bothered my emotions whenever I see him but it didn't hurt much anymore. My first and last conversation with Nick was at the park that night when we talked about a few things, I thought It could be the start of something new for us but we never tried to talk or at least I didn't, I mean, I...
5 tags
Come Back To Me - Chapter 23
Joe drove us to a little restaurant. "Well, I bet we're all hungry right?" He asked "Starving." Jake said Joe and I laughed. "Well, you guys are going to love the foods here." He led us in and waited for our seats. just as our table got ready, Nick and his girl friend came. I didn't want to spoil anything so I didn't say anything. "Do you...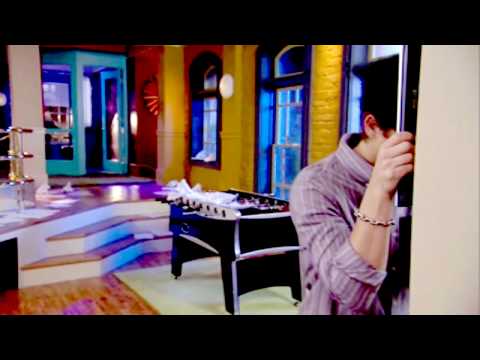 5 tags
Come Back To Me - Chapter 22
Ding Dong. "Oh shit." I said biting it back for saying a bad word in front of my brother "I mean, oh shoot!" He raised an eyebrow at me "I'm not as clueless as you think, Selena. I don't live in a cave." He said matter-of-factly "I'll stall him while you prepare." "How did you know?" "Well, whenever you emote, he...
5 tags
Come Back To Me - Chapter 21
I looked at myself in my mirror after I got home, I looked okay, My hair was better than usual, my face was average but deep inside, I was a wreck. I wanted to be happy. I really do. I know it's pathetic to be like this over someone who simply forgot you but no matter how I try to move on I can't and it wasn't because he was living next to me, honestly, I don't know why. I...
lovewhoeveryoulove asked: When's the next episode coming I love this story
jjonasbrrothers asked: http://www.peopleschoice.com/pca/polls/poll.jsp?pollId=71300010 PLEASE VOTE FOR NICK ("Who would be the best duet partner with Selena Gomez?")
5 tags
Come Back To Me - Chapter 20
"Thank you so much! you're a life saver!!" I exclaimed while Joe and I got out of his car. "No problem, Demi gave me a heads up about you being late all the time." I laughed "Yeah." I admitted "Well, I'll see you later." "Yeah, thanks again!"  "No problem, Again." He smiled then headed inside. I took a deep breath....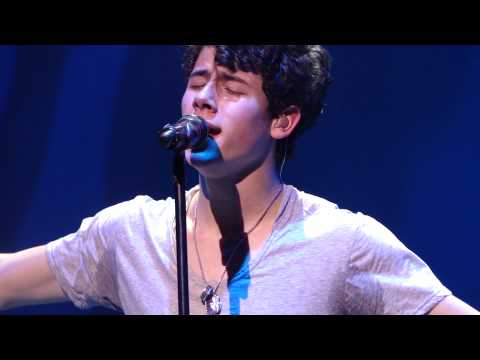 5 tags
Come Back To Me - Chapter 19 - part 2
"What else?" "I know that you prefer Diet Coke overDiet Pepsi.. "  "More personal." "your favorite superhero is Spiderman, your Chinese horoscope sign is the monkey, you keep your closet surprisingly clean, your most ticklish spot is your feet, your most prized possessions is an Olympic Gold Medal,  Song writing is your way of letting your feelings out,...
3 tags
Come Back To Me - Chapter 19 - Part 1
I told Jake that I was going for a walk and don't let anybody in. I took the long cut to the park, I wasn't sleepy since I just woke up so I thought I should use my energy for a long walk so I could sleep tonight. I sat on the swing when I got to the park and did a little flashback on the first time I told I love you to Nick, I also remembered how we danced in the middle of the street...
foreveraloooone-deactivated2012 asked: could you make some more? really liked your story. :)))
5 tags
Come Back To Me - Chapter 18
When I was tucked in my bed and Joe was sitting on the end of the corner with Nick's guitar, I closed my eyes. Joe started strumming the guitar and then in seconds, someone jumped on the bed that I had to open my eyes, Jake lied next to me looking at Joe and I closed my eyes again. He started singing and it felt like I was in heaven. I woke up at around 10 pm, I look around and neither...
5 tags
Come Back To Me - Chapter 17
"I have a lot of good memories with Nick…" I said not really knowing where that came from "But I don't know why the only memory of him I can remember is when his mom was talking to me about him waking up in the hospital, I wasn't there, I was busy with school and babysitting Jake and I was scared to see him. His mom told me that he had amnesia but the doctor...
5 tags
Come Back To Me - Chapter 16
Mom left a little bit after he prepared Joe's meal. After eating we sat on the couch and watched some tv while Jake played in his room. I know it's absurd to have a guy you only met at your house but I feel like I can trust him with my life, even though I have no idea why. It was around noon and I was tired as hell. I haven't slept yet and I don't want Joe to leave yet....
5 tags
Come Back To Me - Chapter 15
While eating, I heard two car beeps outside, of course, being curious and all I looked out the window and saw Joe. He saw me and waved, I waved back and smile. I went out to go over his car. "Dude. what are you doing here?" I asked  not even trying hard to hide my smile. "Well. It's saturday so I thought we could hang out." "Okay? Well, come on inside my...
5 tags
Come Back To Me - Chapter 14
Jake ran down the stairs wearing his cowboy cop outfit with his toy gun. "Who da man?" he screamed running down the stairs then he saw Joe and said "Awkward." Both Joe and I laughed. "Jake this is Joe, Demi's cousin and Joe this is Jake my weird little brother." Joe knelt so he and Jake are facing each other. "Howdy partner" Joe said Jake...
4 tags
Come Back To Me - Chapter 13
Joe and I walked along the sidewalk on our way back to my place after our date. "So, I gotta ask you." He said "How can you stand my cousin?" I laughed "It's a give and take kinda thing we have." "Whoa. She gives? I thought that girl was selfish" I laughed again and he smiled "Hah. That's where you're wrong." I said...
5 tags
Come Back To Me - Chapter 12
"Demi!" I screamed when I spotted Demi near her locker.  "What?" She asked I ran to her. "I saw him?" "Saw who?" "Your cousin." "Oh.  you've met Joe." "Yes." "And?" "He's surprisingly hot." She laughed "Of coarse he's hot, he's athletic too." She said...